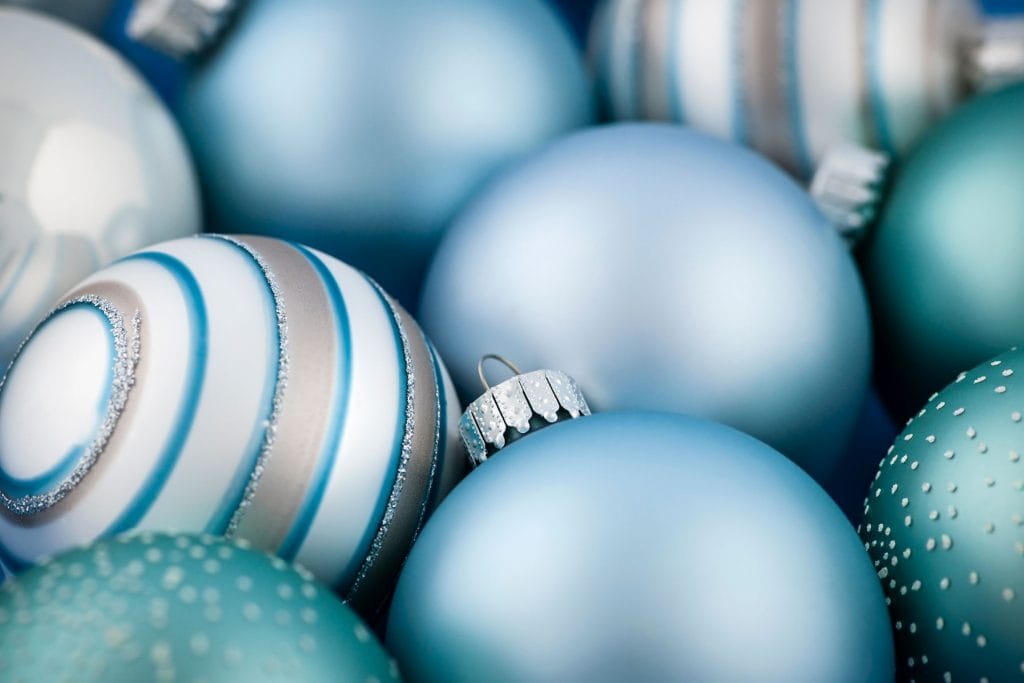 Next holiday season, you really need to give yourself a "pass." Don't submit to the pressures of designing the perfect tablescape, trimming the perfect tree, or baking home-made scrumptious cookies from scratch. Just let it all go, it's a lot of work and it's very tiring. Easier said than done, right? Well, you can still join in on the festivities, just in a less pressured, more realistic, stressfree way. I know that as my own life has changed, I have stepped away from elaborate cooking all the time. I've learned to cater, or mix store-bought dishes with homemade ones. As my daughter once reassuringly said, "Mom, it's homemade, somebody had to make it." Here are some of my tips for an easy, glamorous, and effortless New Year's Eve celebration. •
• Buy a frozen apple pie. That's right; I said it, a frozen, prepared apple pie. Skip the peeling, dirtying up your kitchen, and hours of rolling out dough. You can get a Mrs. Smiths' from the freezer section, or check out the bakery section of your local market, whether it's a Costco or an elegant gourmet shop. It's almost as good as the home-made version. Perhaps even better. Your house will still smell great once you heat up the oven, the pie will be warm, and the guests won't care. Serve the pie in a pretty crystal or ceramic dish, not disposable pie plate it comes in. Serve up some vanilla bean ice cream for an ala mode, and you're done. (Prep Time: 5 minutes)
• Set your tablescape with a sparkly silver table runner. Take a pretty glass plate and put a cluster of chunky candles on it. Use candles in varying heights for added interest. Light them, and place a few small silver ornaments from your tree around the plate so the light will reflect. (Prep Time: 5 minutes)
• Disco balls are all the rage in home décor accessories right now. Purchase some mini disco balls ornaments (or take your regular plain silver ornaments) and place them in a dramatic cylindrical clear vase on your bathroom counter. Simple, modern and chic. (Prep Time: 2 minutes)
• It's time to take down the Christmas tree anyway, so if you have any sparkly beaded garland on your tree, remove it and hang it around any mirrors to reflect the light. It gives a simple, yet glamorous New Year's Eve look.
• Put a sprinkle of cinnamon on a cookie sheet and throw it in the oven, the house will smell divine.
• Skip the excessive decorating and focus more on setting the ambiance. Put on the Rockin' Eve programming to watch the ball drop, and have your guests listen to current top music hits either by radio, TV, or a station like XM or Sirius. Everyone will be doing a music countdown, so let the DJ's make your playlists/ soundtrack for the evening so you don't have to.
Now that we're in our prime, who needs the holidays, they are- exhausting-standing-at-the-sink-back-aches. We've reached the age where we deserve to give ourselves a pass and embrace living in the moment.
Simple Fool-Proof New Year's Menu Ideas
Prepared cheese and meat platters (Many grocery stores will prepare antipasto trays to your specification if you pre-order)
Broil some green beans for a delicate roasted vegetable that looks classy. Take a cookie sheet, place fresh green beans with slivers of almonds, a swirl of olive oil, and a dash of minced garlic. Roast until beautiful.
For a stress-free main course, order a pre-cooked turkey, lobster meal, or steak platter. Or for a homecooked meal, take a store-bought ham and make a simple glaze on the stovetop with maple syrup, brown sugar and cloves. Use toothpicks to stick in some more cloves, pineapple slices (from a can), and maraschino cherries. This becomes your garnish. Then bake and serve. Easy.
Take store bought apple cider and put in your tea kettle. Pick up some mulling spices (or combine ground up cinnamon sticks, cloves, orange peels, etc.).Using a tea ball, fill it with the mulling spices, boil the spiced cider and serve. For a spiked cider, add some rum, cinnamon liquor or Grand Marnier. Garnish with a cinnamon stick.
Bake some cut-and-cook basic sugar cookies from companies like Pillsbury; only add your own sugar, sprinkles, Hershey's kisses or silver ball candies to the cookies when they are warm from the oven.
Previously Published in 2008