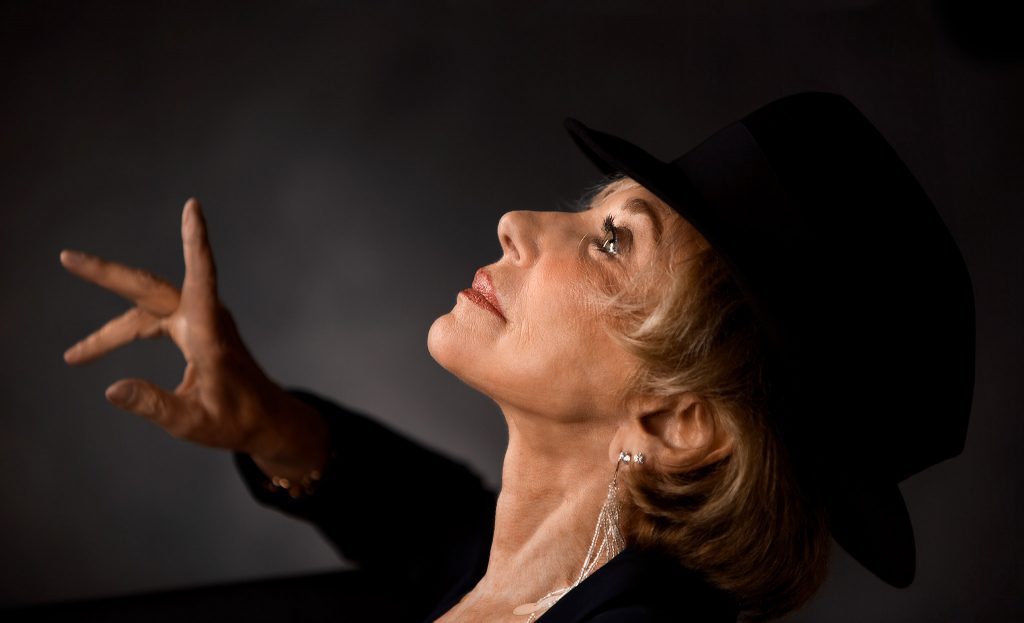 They say that clothes make the man (or woman!), so dress for the job that you aspire to, not the position you currently have. And we all know the phrase, "Dress for success." But what about, "Dress for sex?" Or better yet, "Dress for Sex-cess."
In order to feel sexy, whether it is for ourselves or our partner, it helps to dress the part. What kind of role does clothing play when it comes to attracting or keeping a partner? Why is our physical appearance, and specifically our clothing, so important? On a superficial level, the way that we dress sends a message to the world, "This is who I am." How we dress reflects the way that we feel about ourselves; it's a gauge of our self-esteem. Our clothing choices demonstrate the type of people that we'd like to attract. Whether you dress in clothing that is conservative, preppy, "rock star," grandmotherly, grandfatherly, Wall Street banker, or haute couture, we all have styles that suit our personalities.
So how does one dress for sex-cess in the love arena? If you haven't taken inventory of your closet in a while, now's the time. If you are searching for a new love, are newly divorced, or simply craving an exciting roll in the hay with your partner to spice things up… it's time to revamp your wardrobe. The number one most appealing thing to potential lovers is a person who exudes confidence. You don't need to ooze sexiness in order to get the pheromones going, but you do need to look like you take care of yourself.
It's easy to get stuck in a rut. If your jeans are in an outdated style (think elastic waistbands, pleats or stone-washed finish), find a helpful salesperson to get you a new, modern, flattering fit. Take a look at some of your most seasoned outfits and ask yourself if you feel 100% when you don those threads. Do you feel confident, polished, comfortable? Often times people's closets (and taste in music, home décor, etc.) tend to reflect the decade they feel most connected to. What decade does your closet reflect – and does it express who you really are today?
Know When To Purge. If your pajamas consist of ratty old sweatpants, and your partner loves them, great. If not, throw them out and get a silky pair. If granny gowns are your thing, well, OK. But if they turn off your guy or gal, think again. If your around-the-house wear includes t-shirts with holes in them and they make you feel comfy and sexy, great. If not, get rid of them.
Find a style that suits your body type and makes you feel terrific. Your inner beauty will get a boost if your outer self feels secure. If you need an undergarment like Spanx to hold in your tummy, then why not? Go for it if they make you feel more comfortable. But if you don't like the restrictive nature of those undergarments, don't force yourself into someone else's mold. Follow the fashion trends and rules that make you look and feel good. Whatever you do, don't try to follow what youth-oriented magazines try to sell you – you'll look like you're trying too hard, and it won't feel like you.
Ask your partner to pick out an outfit for you, anything they want, including undergarments. Wear it all day, and come nightfall, you are sure to enjoy the undressing process!
How to Dress For Sex-cess
For women:
o Find fabrics for pants, tops, dresses or skirts that kiss your skin and hug your figure.
o Dressing for sex doesn't just mean sexy undergarments (although that helps) – wear clothes that make you feel good about yourself, so that you are put "in the mood" all day long.
o Find one signature piece that makes you feel sexy – an accessory like a pair of shoes, belt or scarf.
o Enjoy the sensual smoothness of satin or silk.
o Find a matte jersey that is fluid and moves with you.
o A super-soft cotton can feel bare and float above your skin.
o A delicate lace can allow your skin to peak through.
o What about a bell sleeve or ruffled skirt that flows and swirls when you walk?
o And shoes, shoes, shoes (or boots): High, low or in-between. Just like your kids' tales of Goldilocks and the three bears, wear the ones that make you feel just right. Pick your favorite and savor how you strut in them.
o Wear your hair so that you have a "look." And remember, not everyone over fifty wants a Carrie Bradshaw flower pot on her head.
Intimate Apparel:
* If you are Rubenesque, be proud that you've got substance that a guy can hold on to.
* A sexy piece of lingerie or a slinky slip under your regular clothes will make you think of sex each time you catch a glimpse during the day… preparing you for an evening rendezvous. Think of a hidden piece of lingerie as your daytime foreplay. Or a really daring bare bottom may make you feel best.
* Try something different – fishnet stockings (even under pants – or try them in nude, the new color for fishnets).
* Consider tossing out any stretched out, faded, or outdated… Granny Panties!
* You don't have to wear a g-string like a 20 year-old to dress for sex (although if you are daring, go for it!).
* Try a new racy color of panties or a new fabric or cut.
* Experiment with different fits that compliment your figure like Tonga, boy shorts, bikini, high rise, low rise, mid-rise, or thong.
* Garter belts – an easy way to dress for sex every day – just a simple reminder that you are a sensual being.
Brassieres
o Again, throw out anything baggy, bumpy, pilly or ill-fitting.
o Try on some of the new styles of bras with under-wires, padding, push-ups, or removable straps that allow for one-shoulder, crisscross, or tank style strapping.
o Whatever your size, AAA or EEE, no problem – there's always something for you.
o Ask your lingerie store for a fitting to get a proper measurement. You'll feel more comfortable and your clothes will fit better with a proper foundation.
o Try different cuts until you find a bra that meets your needs – soft cup, low v-neck front, bandeau style, cleavage-enhancing, or full support coverage. It can help give you the lift you seek.
o For men (I haven't left you out!):
* A starched button down shirt can feel like a suit of armor or make a guy feel masculine.
* A well-tailored shirt: buttoned up or open as far as you dare, a well-tailored shirt can help to compliment your physique, whether the lines emphasize your broad muscular shoulders, trim waist, or cover a belly that may bulge.
* Sometimes it's true that the suit makes the man. Dress for success and power. Select clothing that makes you feel confident and self-assured.
* Perhaps comfort and slouching around, completely relaxed, is just "your thing." That's okay too. If can you still get away with strutting around comfortably in gym clothes, then do it. Embrace your carefree nature. Maybe your sporty baseball hat collection turns your partner on.
* Pants and jackets are best when they fit comfortably, neither too loose nor too tight. A good tailor is worth his/her weight in gold. And if you have packed on a few pounds since your youth, don't buy too small. You'll look (and feel) choked and uncomfortable. No one wants to look like a stuffed sausage.
* A tie can express your wild side or your sensible side. Choose your look, but stained ties attract dogs. Or don't wear any tie at all.
* If you are so green that leather is forbidden and you have an extra few bucks, try cashmere. Somehow it's almost always just right.
* Decide what kind of color sets off your best assets. Wear white, wear color, wear batik. As long as it makes you want to wiggle those hips.
* How about a sensual fabric – like a super-washed soft cotton, a smooth silk blend, or an athletic undershirt that wicks away sweat for hot weather.
* Try a new type of underwear
* Boxers offer a sporty look, briefs bare the most skin, and boxer briefs bridge the two styles and hug the body.
* Patterns on your undergarments express your personality. Why just go with white – unless you are a plain vanilla type of person. Experiment with color and patterns from stripes to sports teams, polka dots to palm trees.
* Don't underestimate the importance of an undershirt. But it needs to be clean with no armpit or ring-around-the-collar stains. Unless you want (and can) carry off the "On the Waterfront" look. After all, Marlon Brando as Stanley Kowalski was a pretty sexy guy.
Previously Published in 2008